How to prepare your home for photos and viewings
A guide to Home Staging
We wanted to help you prepare your home for photos and viewings, as we are aware that knowing what to do on these occasions can be a little daunting. 'How do I prepare my home for photos or a viewing' is one of the most asked questions when preparing to sell your home, let us take the guesswork out of the equation with our helpful room by room guide.
What are the benefits of home staging?
Homes that are clean, tidy, and clutter-free achieve the best-looking photos, gain more attention, and ultimately help achieve the best possible price. Research by the Home Staging Association has shown that staging a property for sale can achieve 8-10% more from a buyer and achieve a quicker sale.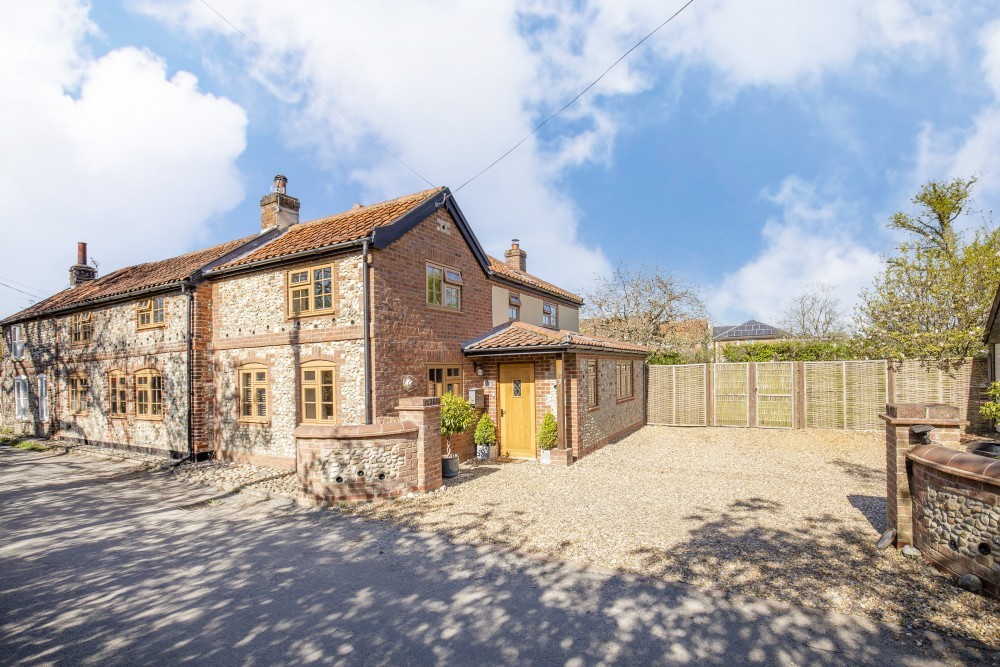 Preparing the exterior
Curb appeal is very important; how your house looks from the outside is your chance to make a great first impression. This can be an excellent way to welcome potential buyers and make them feel at ease in your home.
Move vehicles off the driveway
Hide wheelie bins and tidy outdoor clutter
Take down or fold up washing lines
Mow the lawn, weed beds, and tidy edges
Clean windows, window frames, and the front door
Jet wash the driveway
Remove covers and clean garden furniture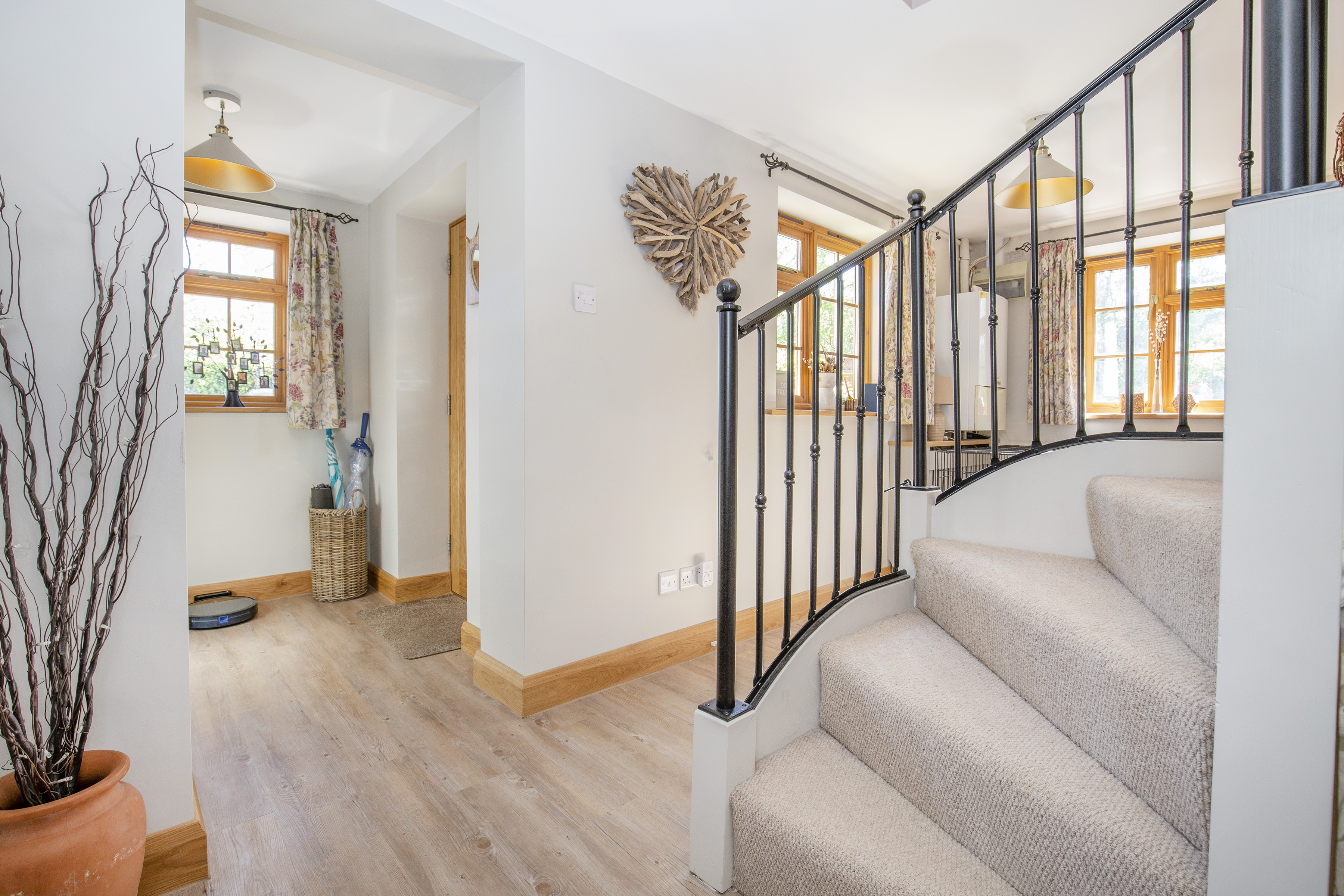 Preparing the entrance hall
If you have an entrance hall, this is likely to be the first part of your home that a potential buyer sees. Ensuring that it is clutter free and bright is very important.
Clear the clutter such as coats, shoes, umbrellas etc. and tidy or move out of sight any other objects, if possible – this can make the hallway feel larger
Make sure there are no objects blocking the passageway, buyers should not need to move around objects
Open curtains and blinds to let in as much light as possible
Clean your doormat
Have a diffuser to create a welcoming smell, a floral scent is often a good choice as it is fresh
Hide visible wires and unplug appliances that are not being used
Turn on all lights and secondary lights, including lamps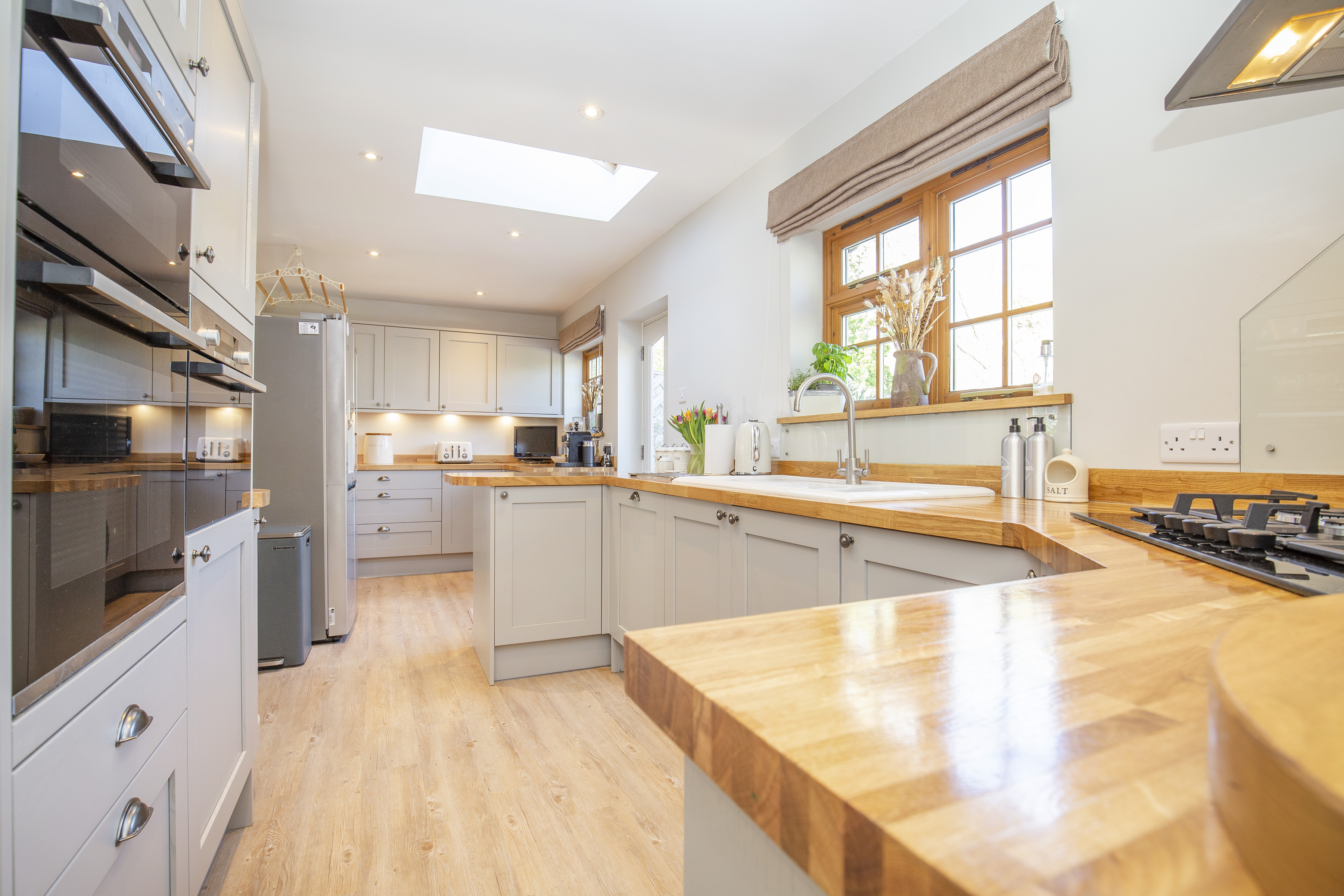 Preparing the kitchen
The kitchen is commonly known as the heart of the home, so it needs to be presented in the best way possible.
Clean and wipe down appliances
Put away tea towels and utensils
Clean the sink and put away drying racks
Remove fridge magnets
Take down blackboards with your weekly shop on, or a calendar with family birthdays
Remove as much as you can from your kitchen worktop
Open curtains and blinds to let light flood into your kitchen
Store away any visible cleaning items like brooms and mops
Empty bins and move them out of sight
Hide visible wires and unplug appliances that are not being used
Turn on all lights and secondary lights, including undercabinet lighting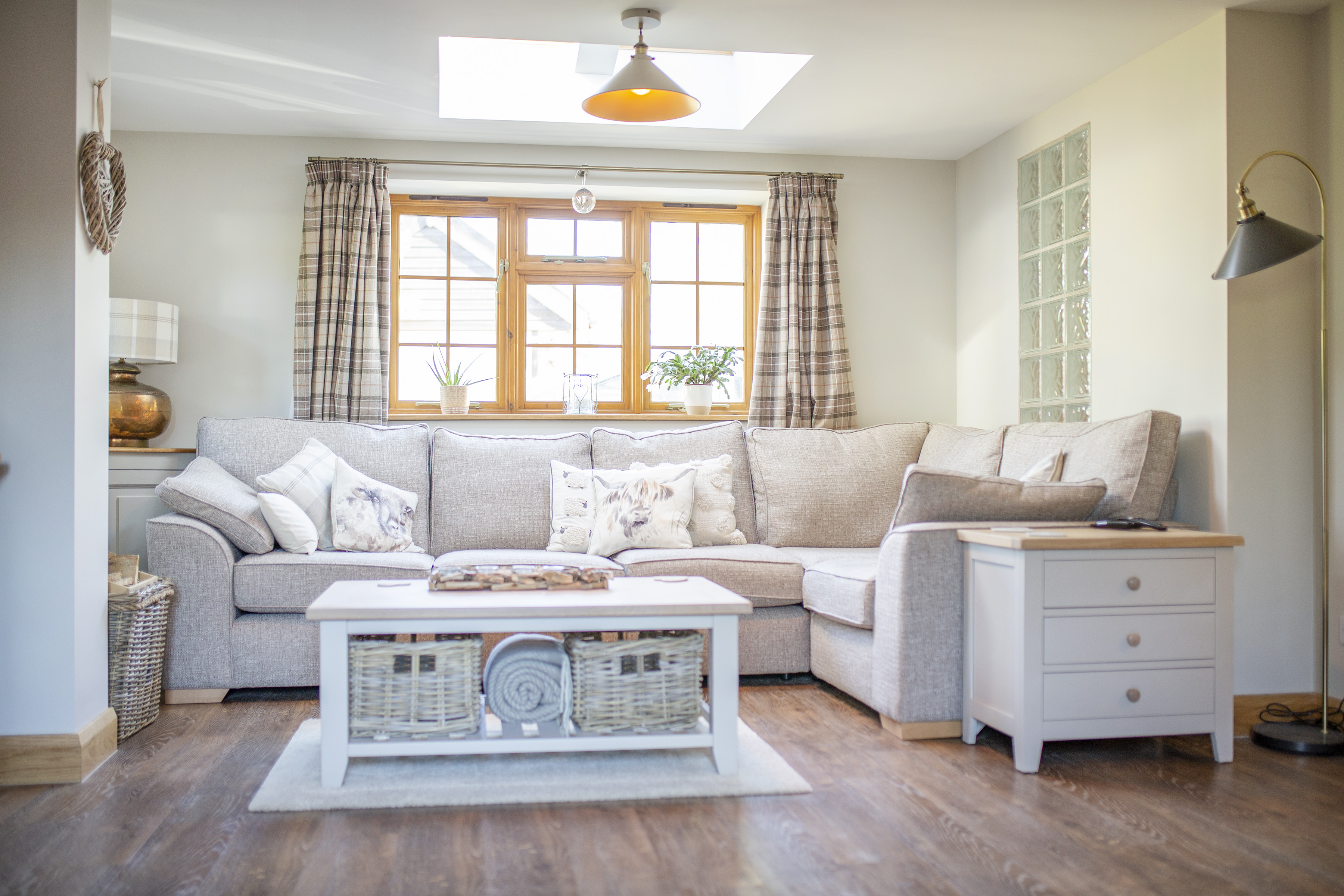 Preparing the lounge
The lounge is where people go to relax, so creating a calming and uncluttered space is very important. People who enter your home will want to be able to imagine themselves winding down at the end of the day to watch their favourite film, tv show or pick up their current read.
Hoover the sofa and plump cushions
Dust all surfaces, including blinds and light fittings
Clear the room of clutter
Make sure carpets are hoovered or floors are clean
Open curtains and blinds to let the light in
Hide visible wires and unplug appliances that are not being used
Turn on all lights and secondary lights, including lamps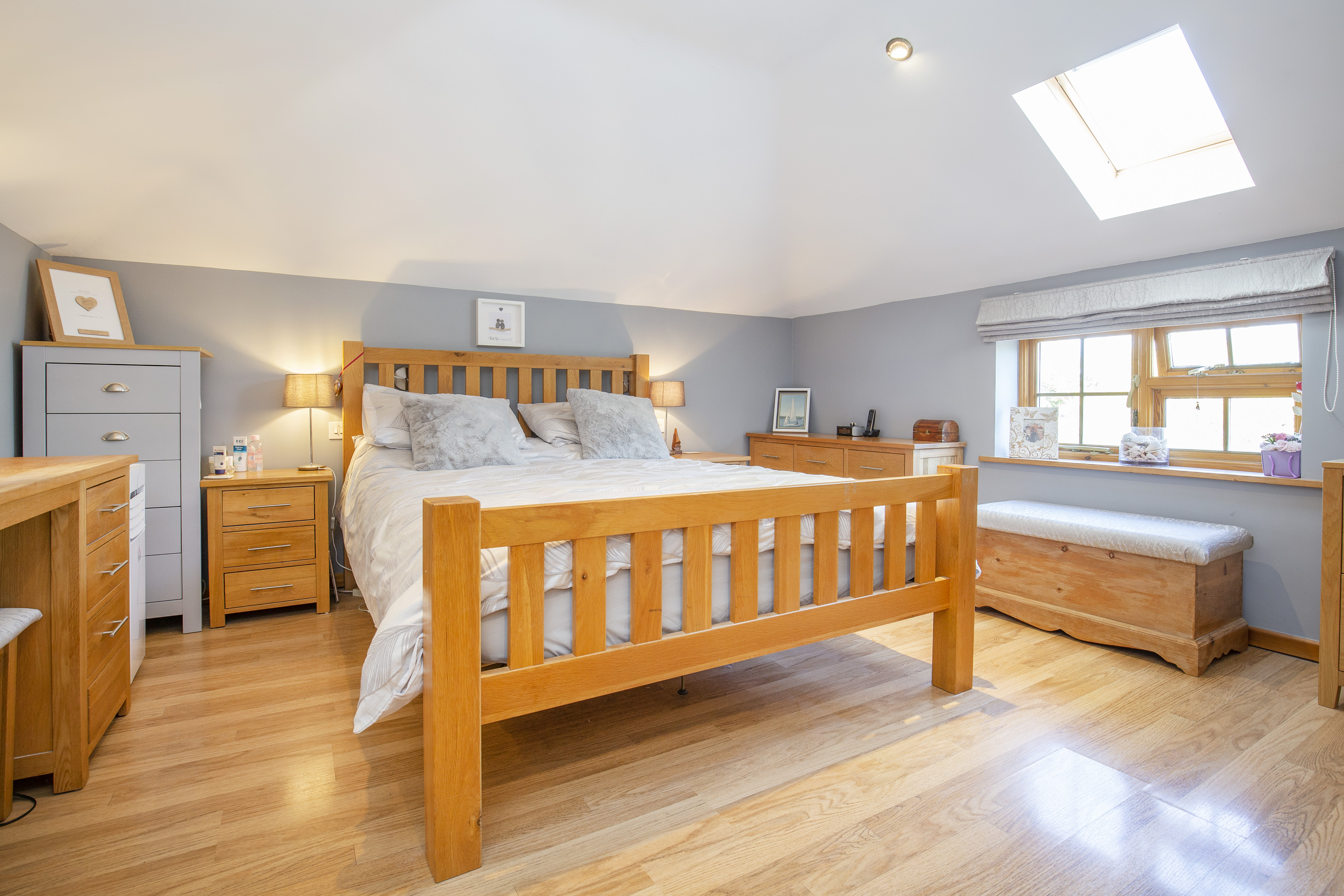 Preparing bedrooms
Your bedrooms are an amazing opportunity to showcase your home. If you want to go that extra mile you could purchase a new bedding set with matching pillows to really give it that wow factor.
Remove visible clutter from under the bed
Make the bed and smooth bedding
Plump pillows and cushions
Clear dressing tables and surfaces
Clean all mirrors and dust surfaces
Tidy away children's toys or leave neatly
Hide visible wires and unplug appliances that are not being used
Turn on all lights and secondary lights, including bedside lamps
Preparing bathrooms
Bathrooms can be a very important selling point for any home, but if they aren't pristine this will show up on professional photographs.
Clean the toilet and place the lid down
Wipe down mirrors and surfaces
Pull back or remove shower curtains
Remove bath and floor mats
Remove bottles and personal items
Remove items from shelves or from on top of the cistern
Eliminate any traces of mould or damp
Replace any sealant that is discoloured or peeled and use a grout pen to freshen up stained grout
Turn on all lights and secondary lights
Our visit to you
On the day, our professional photographer may conduct additional staging, or advise you to move items that may have been overlooked prior to our visit.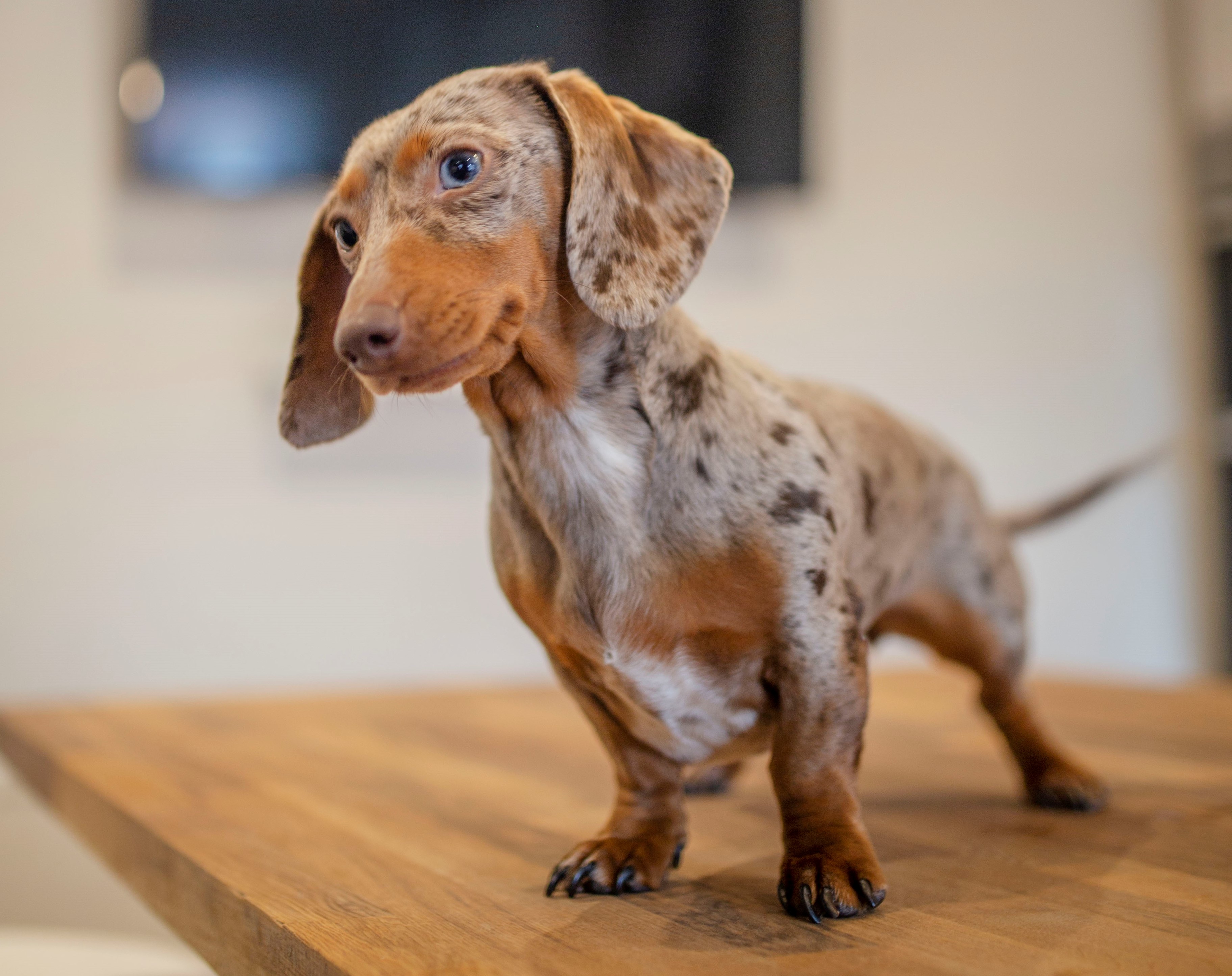 Lovely pets
As much as we love our pets, not everyone does, and it may put a potential buyer off. Pet bedding, toys and bowls can make a room look untidy, so it's best to put these away if possible. It may even be worth getting a pet sitter whilst viewings are going on.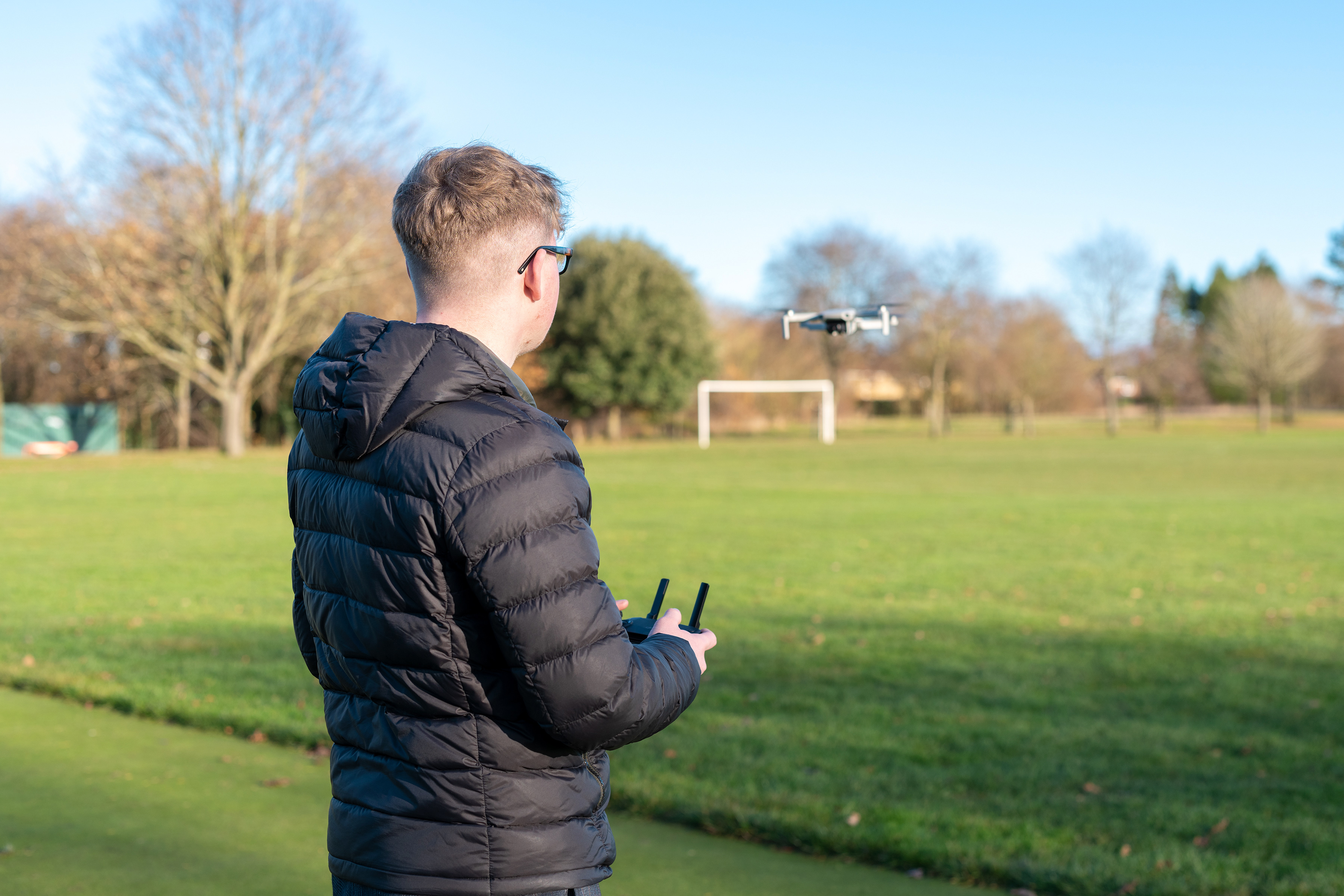 Giraffe 360's, video tours and drone photography
If we're capturing 360, video or drone footage of your property, remember that much more will be on display. Make the most of your storage space and follow the guidance above.
If you found this guide useful please feel free to share it using the icons below.