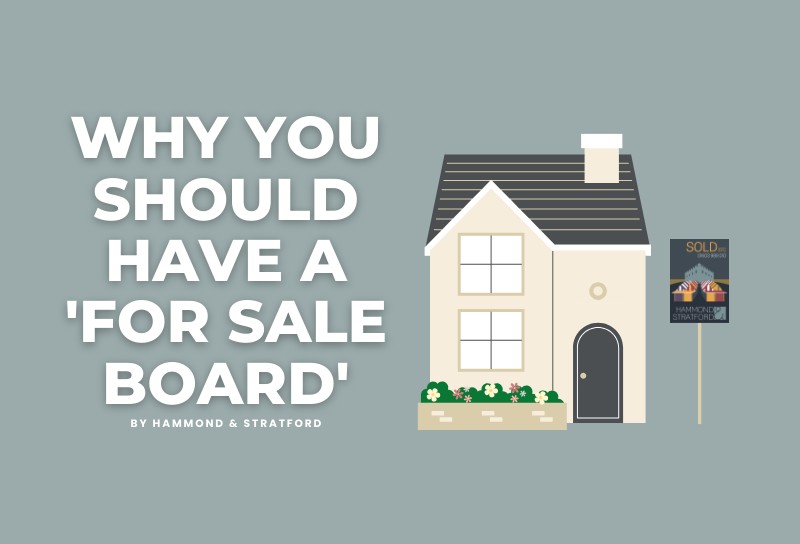 Should you have a 'For Sale' board when selling your home?
In a digital world where online property exposure is at an all-time high, the answer is still absolutely yes!
We asked our valuers why having a 'For Sale' board is a great way to advertise and help sell your home, and here's what they had to say:
Your neighbours are often the best people to help sell your home. Word of mouth is a powerful tool and as they already know and love the area themselves, they'll be a great advocate for talking positively about your property with their friends, family and colleagues.
A board sends a positive message to potential buyers that you are committed to selling your property.
It's FREE marketing, 24/7.
There are no missed opportunities as you capture the attention of everyone passing by. We've received enquiries from dog walkers passing a property with a board, and they've gone on to buy it!
It makes your property easy to find for potential buyers coming to view.
A 'For Sale' board highlights your property to people who weren't necessarily considering a move. It's a great way to be seen by a wider audience that otherwise wouldn't have been looking online.
Some people can associate the absence of a 'For Sale' board as an indication there's something wrong, such as a poor relationship with neighbours.
A board can lead potential buyers to look for your property listing online, where our professional, high quality and eye-catching photographs will help showcase your property and hopefully result in a viewing.
Uniquely, we have 5 striking boards to choose from, each depicting a classic Norfolk scene, designed by local Norfolk artist, Rebecca Pymer.

Get in touch with our amazing team here to find out more and discuss how we can help with your move.